Michelle Singletary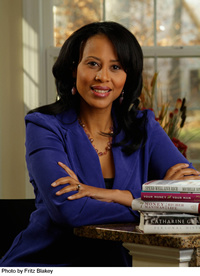 Author & Award Winning Personal Finance Columnist for The Washington Post
The Color Of Money
Michelle writes the nationally syndicated personal finance column, "The Color ofMoney," which appears in The Washington Post on Wednesday and Sunday. Her award-winning column is syndicated by The Washington Post Writers Group and is carried in dozens of newspapers nationwise.

Click here to read her columns or subscribe to her weekly newsletter.


Featured Color of Money Column:
These columns may help with making the decision on where to go to college.
The best education your money can buy
Soon a rising junior at the University of Maryland, Michelle Singletary's daughter writes about her path to the right college.


http://www.washingtonpost.com/business/the-best-education-your-money-can-buy/2014/04/18/8665ce38-c580-11e3-bf7a-be01a9b69cf1_story.html

The bottom line when picking a university: 'No debt for our daughter or for us'
As you and your child are discussing and/or fretting over which college to choose, perhaps it will help to walk you through the points we made to our daughter to discourage her from ignoring the affordability issue.


http://www.washingtonpost.com/business/the-bottom-line-when-picking-a-university-no-debt-for-our-daughter-or-for-us/2014/04/17/d3310c5c-c4ac-11e3-bcec-b71ee10e9bc3_story.html

Speaking Soon

Michelle Singletary Talks About Speaking at Pursuit 2015.
Pursuit is a conference for unmarried young adults that was held in Colorado Springs, Colo. on the Focus on the Family campus.

Boundless.org Blog Post: Five Questions About Finance With Michelle Singletary.



http://www.boundless.org/blog/five-questions-syndicated-columnist-michelle-singletary/

The 21 Day Financial Fast
The 21-Day Financial Fast: How it all began
| | |
| --- | --- |
| | Learn about the inspiration behind a financial fast that has helped hundreds find financial freedom. |
Introduction to The 21-Day Financial Fast

| | |
| --- | --- |
| | Are you tired of being in debt? Can't figure out where to find money to save? This video introduces a way to put you on the path to prosperity. |
Daily Video Inspiration


Once you've bought the book, watch the daily videos from Michelle Singletary to help you reach your goal.

http://www.washingtonpost.com/posttv/business/day-1--21-day-financial-fast/2015/01/10/5c4d35fa-984d-11e4-8385-866293322c2f_video.html


The Financial Fast

Meet a couple who took the 21-Day Financial Fast Challenge. See how their views on their finances changed and strengthen their marriage.
Their testimony at the beginning of the fast


http://www.washingtonpost.com/posttv/business/meet-a-maryland-couple-beginning-the-financial-fast/2015/01/13/4e839a82-9acc-11e4-86a3-1b56f64925f6_video.html
See how the couple fared on the financial fast


http://www.washingtonpost.com/posttv/business/catching-up-with-the-financial-fast-couple/2015/02/03/4a781ae0-ab33-11e4-8876-460b1144cbc1_video.html

Embark on your journey with Michelle here:

http://wapo.st/financialfast

I encourage you during the fast to tweet or post your progress on Twitter or Facebook or other social media outlets. Be sure to use the hashtag

#FinancialFast. Encourage your friends and family to do the fast with you. I want this to feel like a community. We can all be each others accountability partners.
What's the

#FinancialFast? Listen to the explanation from

@TJMShow Money Monday segment

HERE.

Columnist¹s Financial Advice Changes Lives
In 2014, The Deseret News identified six men and women who are making an impact in various areas. Michelle Singletary was their hero in the arena of personal finance. Read the profile of why she was selected.



http://www.deseretnews.com/article/865618535/Heroes-2014-Columnists-hard-nosed-biblical-financial-advice-changes-lives.html?clear_cache=1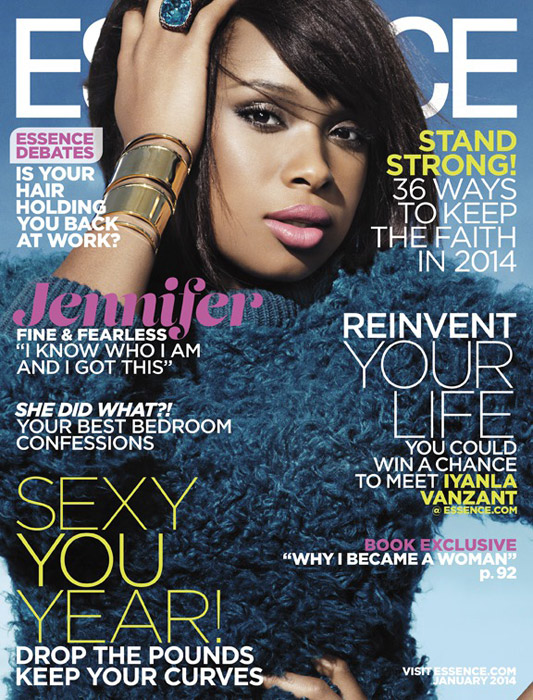 Previous Profiles
Michelle's Book "The 21 Day Financial Fast" was featured in the 2014 edition of ESSENCE Magazine.
The magazine profiled three women who went through the 21-day financial fast. For three weeks they curtained any unnecessary shopping and put away their credit cards. The women were given a copy of "The 21 Day Financial Fast: Your Path to Financial Peace and Freedom." The stories of their financial transformation were truly inspirational.


The Value of A Dollar
Read Michelle's views on giving an allowance to children. From The New York Times, Room for Debate:

Teaching the Value of a Dollar. Does an allowance for children create a sense of entitlement, or develop money management skills?

Singletary Says
You may have seen Michelle on her previous television show "Singletary Says."
Check out a clip from the show

here.

The Revolution
"The Revolution" was an ABC program that showcased how to improve the way you think about your body, health, style, mind and environment to revolutionize the way you live your life. Michelle was a financial contributor on the daytime talk show that featured a cast of experts that included style guru Tim Gunn, design expert Ty Pennington, celebrity trainer Harley Pasternak, therapist Dr. Tiffanie Davis, and OB-GYN Dr. Jennifer Ashton. Click

here to watch a segment from one of her previous appearances.
If you want to finally face your finances in 2013, watch

this clip from "The Revolution."
Watch Michelle at work in her

Money Court.

Previous Events
- Michelle was the keynote speaker for the "Money Matters" investor education conference in Pittsburgh.
- Michelle was a guest speaker at Philander Smith College as part of the Bless The Mic Lecture Series.

Watch an interview with her from the event.

- Michelle spoke at the Columbus Metropolitan Library in Ohio. The library sponsored "Money Smarts for You: A Day of Free Financial Help."

Spend Well, Live Rich
In

"Spend Well, Live Rich with Michelle Singletary"she outlines her seven "Money Mantras" to help you "live rich" for therest of your life. If you're good with money, Michelle encourages you topass these mantras on to your children so they can lead more successfulfinancial lives.

Prosperity Partners Ministry: A Partner In Your Financial Success
Michelle Singletary and other financially savvy mentors help those fighting the uphill battle against debt and financial hardships.
Hosted at the


First Baptist Church of Glenarden in Maryland, Michelle's once-a-month, three-hour workshops cover everything from developing a budget, cleaning up your credit, getting out of debt, and managing your family's money with your spouse.
Visit

Prosperity Partners for more information and consider attending one of Michelle's workshops. Take the first steps toward a brighter financial future with Michelle and Prosperity Partners.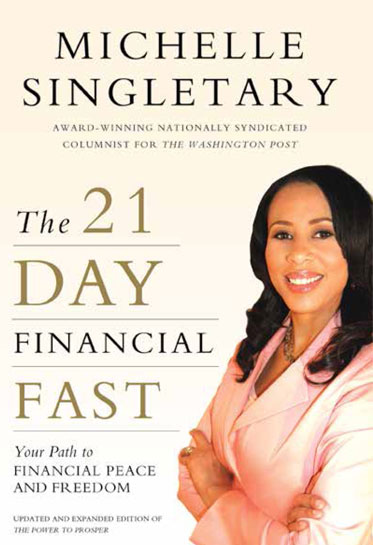 "The 21-Day Financial Fast: Your Path to Financial Peace and Freedom"

In an expanded update of "The Power to Prosper," you will put away your credit cards and buy only the barest essentials. Thousands of individuals have participated in the fast and as a result have gotten out of debt and become better managers of their money and finances. The 21-Day Financial Fast is great for earners at any income-level or stage of life, whether you are living paycheck-to-paycheck or just trying to make smarter financial choices.
Order Now!




TV, Radio & Web
- Listen to

Michelle's interview
on the Tom Joyner Morning Show with Roland Martin.
Leading Women Defined: Michelle Singletary on Money

-

Michelle discussed her work teaching about money management and spending during BET's fourth annual Leading Women Defined summit in Washington, D.C.
- Also listen to Michelle and other summit attendees, including actress Diahann Carroll, musician Ledisi and life coach/psychologist Dr. Michelle Callahan

discuss the assets of an empowered woman.

Here & Now
- Michelle was on Here & Now, Public Radio's daily news magazine hosted by Robin Young,

discussing Financial Intimacy: How To Mix Love And Money
Q&A With Michelle Singletary on C-Span
-

Listen to how she got started writing her award-winning column for The Washington Post and how she learned to manage her money from her grandmother, Big Mama.
Road to Wealth
- Get Michelle's expert personal finance advice on Tavis Smiley's PBS website, "

Road to Wealth" and read the answers to past personal finance questions in Michelle's archived weekly column, "Wealth of Knowledge.